Wanted to pass along this workshop for anyone who needs a little extra help getting through the winter…
In addition to being a wonderfully talented 500-hr level yoga teacher (who I practice with on a regular basis), Jessie Rhines is also a licensed mental health counselor and Integrated Movement Therapist. Highly recommended!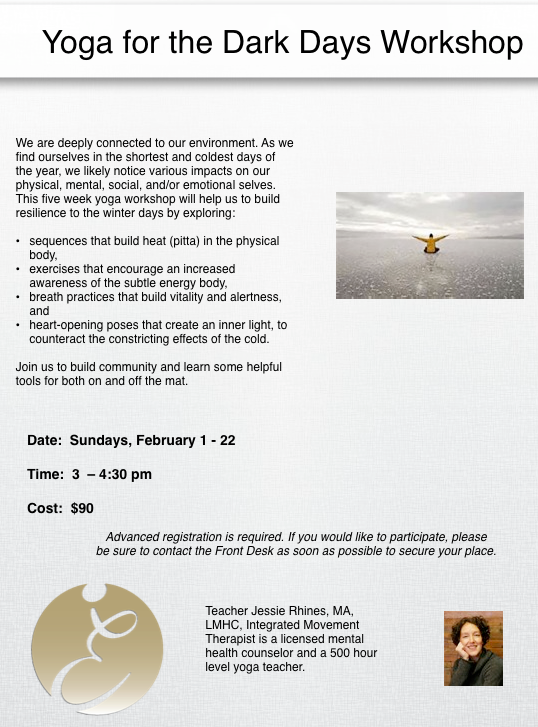 Advanced registration is required. If you would like to participate, please be sure to contact Evolutions at (410) 224-7220 to reserve your spot.