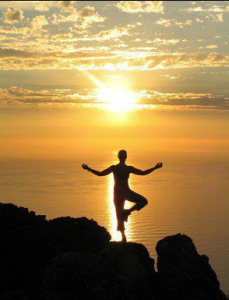 Wanted to post the following announcement from Christine Lilly at Kaya~ Karma Yoga Adventures. So sorry to hear that you are not feeling well. Thinking of you and wishing you a speedy recovery!
Hi Yogis and Yoginis!
I hope you are all well and making it a great day. Unfortunately I am feeling quite sick today and have been unable to secure a sub for Sunset Yoga this evening. I am sorry that I have to cancel class, especially on such a beautiful day. Please feel free to meet up without me and practice on your own if you so desire.
Additionally, I will be out of town next week and will have a local instructor subbing the Sunset Yoga class. Her name is Gretchen Serinis and she is an amazing teacher with over 10 years experience. I know you will enjoy her unique style and great personality. You can learn more about her at 
www.freerangeyogis.com
.I look forward to seeing you all again on Tuesday, August 28. Until then, may love and light shine in your lives.
In Health and Happiness,
Christine S. Lilly
Yoga Instructor/Adventurer
KAYA ~Karma Yoga Adventures
www.karmayogaadventures.wordpress.com
On FB at Kaya~ Karma Yoga Adventures