Shakti Studio has just added the following four workshops to the AnnapolisYogaCalendar.com…
Asana And Beyond mini 6-week Workshop series – Starting Sundays 6PM-7:30PM
Dive deeper into your yoga: this is for those who are interested in deepening their understanding of yoga not just physically but mentally and spiritually.  Includes the philosophy and psychology behind the ancient practice and weaving it into your world as a modern day yogi.  Must pre-register even if you are  planning on a drop in.  $90.00 entire series, $15.00 drop-in
Yoga for Anxiety – Thursday nights at 6:30PM
Anxiety is normal and needed but not all the time.  We will learn about the nervous system and it's role in bringing homeostasis back to our mind and body using yoga's many beneficial practices.  Must pre-register even if dropping in $90.00 6 week series; $15.00 drop-in.
Yoga and the Pelvic Floor – May 19th 1-4PM
The health of the pelvic floor is very important for supporting the organs and structure of the torso.  In this workshop we will explore the anatomy, function, and dysfunction along with learning ways to relax and strengthen this vital area.  Appropriate for all women, regardless of an existing issue or not.  Must pre-register $35.00  $40.00/door
Ayurveda 101: Know your Dosha – April 22nd, 1-4PM
In this workshop we will explore the 3 Dosha's (Vata, Pitta, Kapha) ~ what they are, why it's important to know, and how to use a simple tool to find out what yours is and how to use the information to enhance your well-being. Really fun class. Must pre-register $35.00 / $40.00 at the door. Enjoy Ayurvedic tea and snack after workshop.
Additional information on each class including directions is available at AnnapolisYogaCalendar.com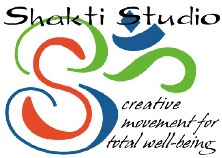 ---
Annapolis Yoga Studios: Submit your discounted community yoga classes or workshops to AnnapolisYogaCalendar.com here.
Interested in more Annapolis Yoga events, specials and free/discounted classes offered by local Yoga studios?
New: Interested in meeting up and practicing Yoga with similar minded Yogis at different studios and locations (and receiving special group yoga discounts and perks)? Join the new Annapolis Yoga Meetup Group